Best Aluminum Radiators
Spectra Premium CU1693 GM Radiator Review
Best Aluminum Radiators Introduction
The Spectra Premium GM Radiator exceeds OE specifications. It is entirely engineered to last; it's made of high tensile strength aluminum for maximum crimp strength and rubber compounds formulated to withstand extreme weather conditions.
Manufacturer: Spectra Premium
Best Aluminum Radiators Features
Part Number: CU1693
Weight: 14 pounds
Dimensions: 38.9 x 6 x 23 inches
Origin: North America
Best Aluminum Radiators Pros
Maximum cooling efficiency
Perfect fit guaranteed
Engineered to last
24-month warranty
Ports and adapters included
Thermal tested under real-life temperature simulation
Rubber compounds formulated to withstand extreme weather conditions
High tensile strength aluminum for maximum crimp strength
Heat transfer professionals available to support your technical needs
Best Aluminum Radiators Cons
Depending on the engine, adapters in the oil and transmission line connections might not be needed
Plugs in the tank may not be needed on some engines and removal is slightly difficult
Might need to replace rubber O-rings on the vehicle before install
Best Aluminum Radiators Conclusion
This is the best aluminum radiator and a perfect fit for a great price. Make sure it will fit your vehicle, or you'll run into some extra labor and/or money. With this OEM grade GM Radiator, you'll receive premium fittings to ensure proper connectivity while preventing costly transmission engine repairs.
Introduction A thermostat can be described as a device or component which is sensitive enough to sense the temperature of a system such as an automotive system so that the temperature is kept at a desirable point. It is a device in an automotive that controls cooling...
read more
The car thermostat is a valve located between the best car radiator and the vehicle's engine. It regulates the temperature of the radiator fluid. When the engine is cold, the thermostat stays closed, not allowing coolant to enter the engine. After you turn the...
read more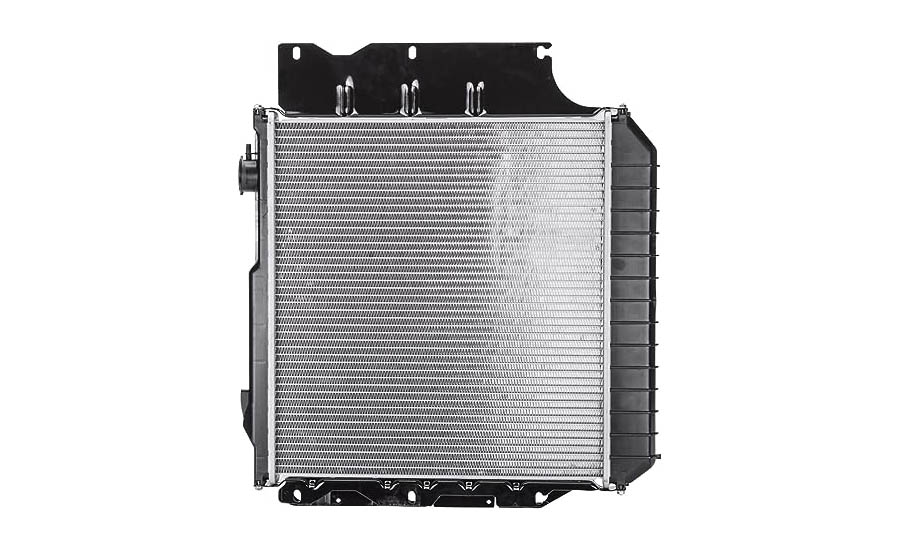 The TYC Jeep Wrangler 1-row plastic aluminum replacement radiator will restore your vehicle's factory cooling efficiency. TYC radiators are equal to OE construction or number and placement of fluid tubes and cooling fins.
read more