Car Thermostats are key devices in systems that produce heat. As in the case of modern engines, they are used in regulating engine temperature by maintaining a constant degree or varying it over a specific range. They are also used in other systems that produce heat, including industrial furnaces. This article will do a comprehensive study of the features of the Stant 45359 SuperStat Thermostat based on our knowledge and experience and the experience of other users of the best aftermarket thermostats. In the review, there will be an analysis of the features of the product and discussions on its pros and cons in details, as well as whether or not the pros outweigh the cons and if the product is worth its price.
Features
Brand Stant
4 ounces
2 x 5.1 x 4.5 inches
China origin
Item model number 45359
Manufacturer Part Number 45359
OEM Part Number 45359
Pros
SuperStat 45359 exceeds OE performance
Contains larger piston and springs than OE thermostats
Better flow control than OE thermostats
Stainless steel flange for longer life and strength
A good choice when you want 195 Degrees Fahrenheit
Cheaper than automobile shop counterparts
Cost-effective
Cons
Might not work for levels above 195 Degrees Fahrenheit
General Information
The Stant SuperStat Thermostat is a very efficient car thermostat that out-performs the Original Equipment thermostat. Unlike the other thermostats that constantly need to open and close in order to achieve the proper operation temperature and flood the engine with coolant, the Stant SuperStat has a different mode of operation. It is designed to have a patented V-notch, a non-linear design that works effectively to reduce cycling by precisely metering the amount of coolant needed. The V-notch design provides a small initial flow. As the engine heats up, these V-notches gradually open wider and releases the right amount of coolant needed into the system until the desired engine temperature is reached. This unique thermostat has so many benefits, including proper engine temperature control. This results in efficient engine operation, prolonged engine life, reduced oil consumption, improved fuel economy, and improved emissions.
The Stant SuperStat Thermostat has a high flow venture that is used for maximum cooling capacity during a high-temperature high load operation. It makes use of a patented Weir Valve, for precision flow metering during cold weather, light load operation, and to ensure that the temperature is stable under all conditions. The power element of the SuperStat is comparable to those used in the heavy-duty trucking industry. With its actuator piston that is 25% larger than a standard thermostat and 55% larger than competitive products, it has great advantages for the buyer. Buying this product affords the user this heavy piston duty that delivers one and a half times as much power as competitive stats for enhanced durability and longer life. The flange on the SuperStat Thermostat is 33% thicker than other standard products and 43% thicker than competitor's thermostats for added strength and longer life. The operating spring is 50% stronger than standard thermostats. This unique feature helps return the Stant SuperStat 45359 to the closed position and prevents cold running even when the operating conditions are unfavorable.
Conclusion         
The Stant SuperStat Thermostat is a definite recommendation for buyers who are looking for a cost-effective thermostat. It is efficient, durable, and long-lasting.
Introduction A thermostat can be described as a device or component which is sensitive enough to sense the temperature of a system such as an automotive system so that the temperature is kept at a desirable point. It is a device in an automotive that controls cooling...
read more
The car thermostat is a valve located between the best car radiator and the vehicle's engine. It regulates the temperature of the radiator fluid. When the engine is cold, the thermostat stays closed, not allowing coolant to enter the engine. After you turn the...
read more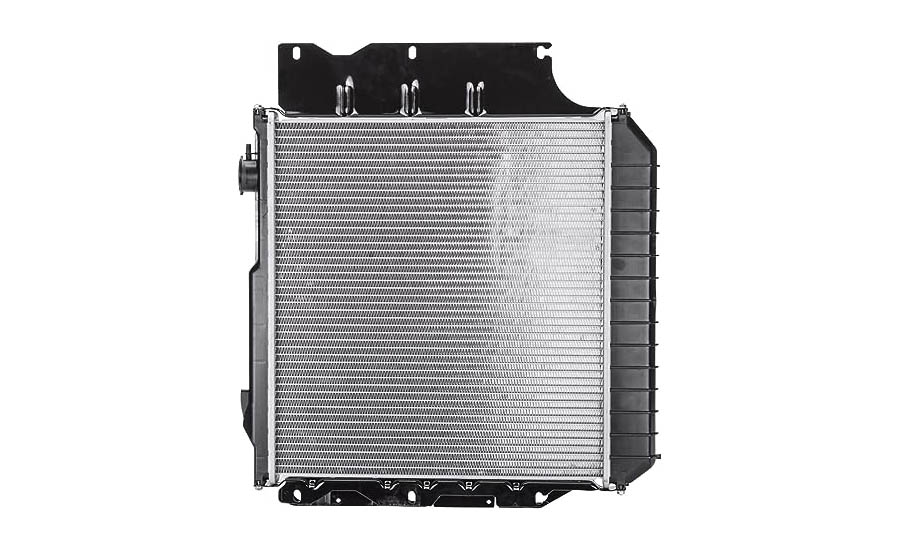 The TYC Jeep Wrangler 1-row plastic aluminum replacement radiator will restore your vehicle's factory cooling efficiency. TYC radiators are equal to OE construction or number and placement of fluid tubes and cooling fins.
read more